The LPW PowerJet modular range is currently our strongest system for achieving high quality cleanliness requirements in all sectors of industry.
By the end of the 90s, in the automobile and general industries, serial immersion systems represented the yardstick for everything in terms of final cleaning tasks. In the interim, these have been replaced by single/multi-chamber flood systems, as these have a patently higher process engineering bandwidth. Even for final cleaning of medical system products or components for the semiconductor industry, which is usually done in serial immersion systems, chamber flood systems clearly convince technically under the aspects of "Effectiveness of mechanical washing methods", "Filtration rate" and "Avoidance of cross-contamination". In addition, these are extraordinarily flexible and extremely powerful systems, which are designed to very high residual contamination criteria, together with high availability and low operating costs.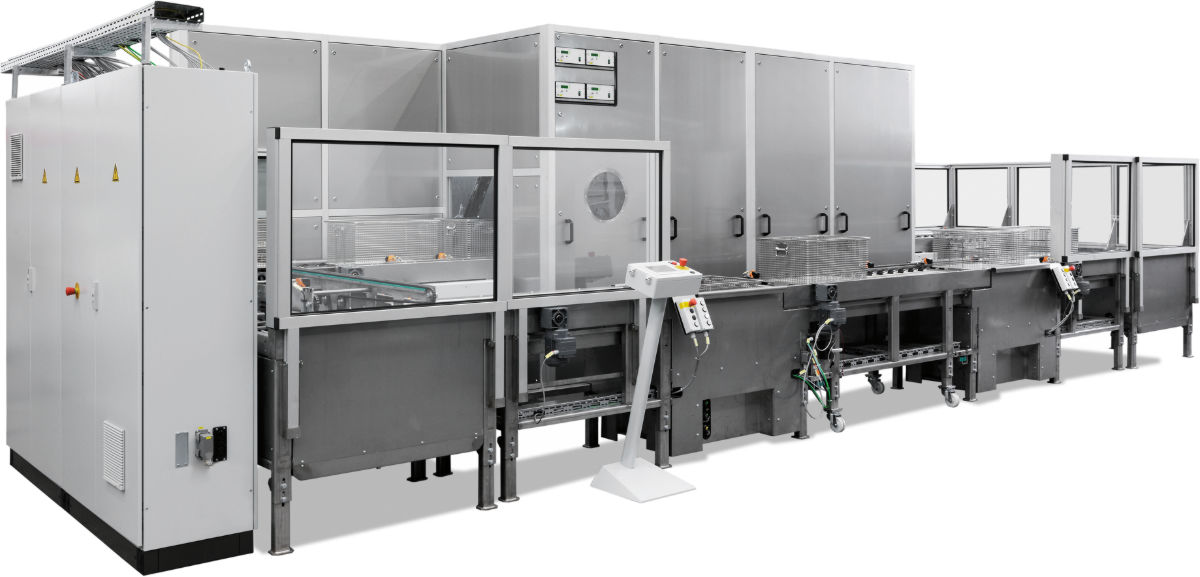 Through its constructive design, these systems are ideal for integration in production processes. Also, integration as a "Quality Gate" in the interface between sterile room and clean room or direct integration in a sterile/clean room environment on the basis of the PowerJet modular system, with its many alternatives, is possible at any time.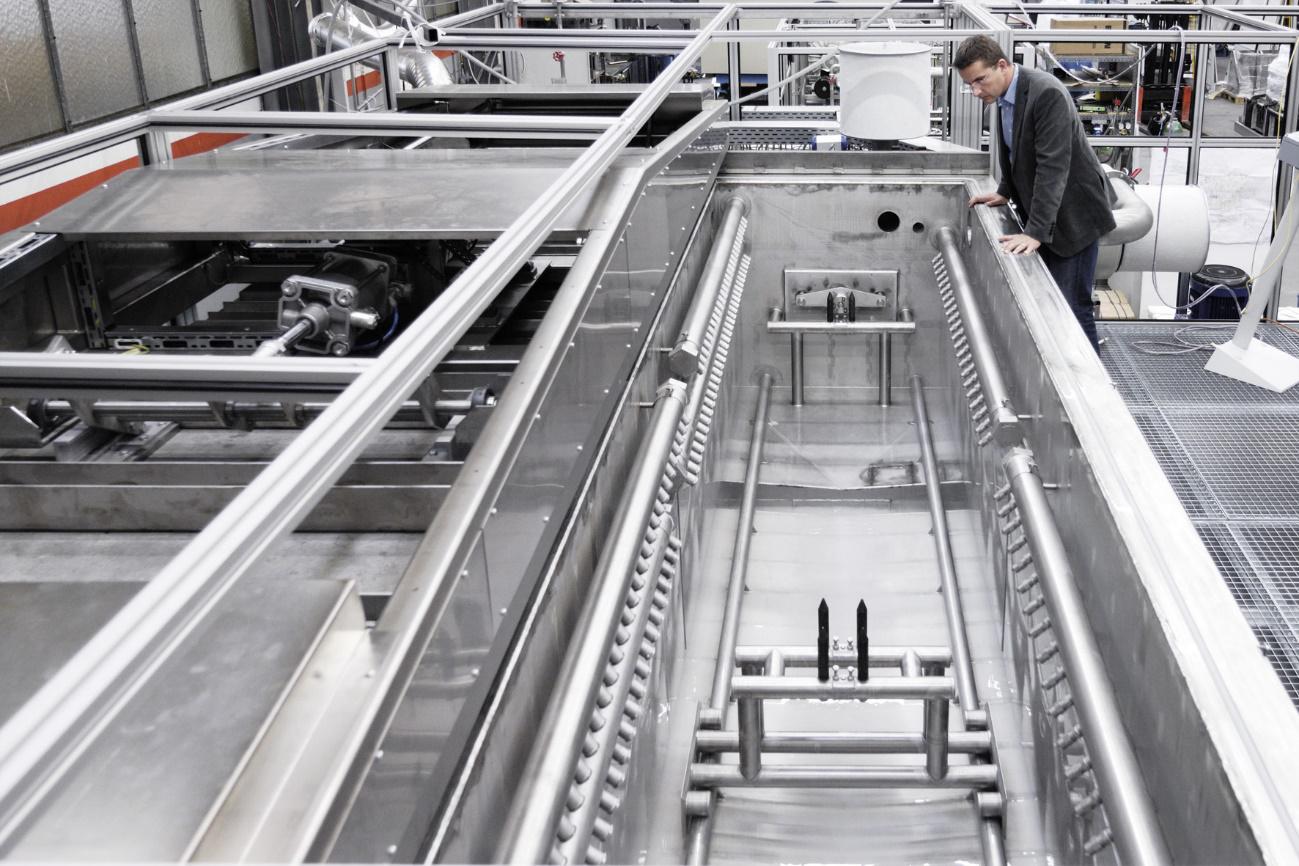 Characteristic of this modular range is its hermetically sealed treatment chamber(s) and flexibility regarding throughput, range of uses and ease of upgrading/extension. Conditioned by its design, this type of system allows the integration of all familiar cleaning methods and media preparation processes. With clearly higher filtration rates than all other familiar systems, an optimized process engineering design to minimize cross-contamination, as well as flexibility in relation to the materials used (e.g. stainless steel or plastic), PowerJet is suitable for almost all tasks.
The PowerJet system can be used for coarse/preliminary cleaning tasks under robust industrial conditions through to delicate and very delicate cleaning processes with a sterile or clean room connection (details: Industrial parts cleaning) LPW Reinigungssysteme GmbH also offers suitable automation and control systems. The LPW range extends from simple loading automation to complex connections to multi-stage preliminary and follow-on processes; if required, also under the batch size1 and load tracking aspects.
Characteristics:
3 standard types for these sizes

530 (load size 530 x 320 x 200mm)
670 (load size 670 x 480 x 300mm)
960 (load size 1020 x 650 x 560mm)
as well as any special size, designed as a single or multi-chamber system.

Execution with standing or underlying media instructions
Integration of all known cleaning methods possible (e.g. spray/flood cleaning, ultrasound, cyclic nucleation, etc.)
Integration of all known drying methods possible (e.g. hot air, vacuum, CNp, steam drying, etc.)
Integration of all known media preparation methods possible (e.g. full flow, bypass, systems)
Possible fields of use (examples)
High quality delicate cleaning:

Metal, plastic or ceramic components
Bulky goods or positioned individual componentsn
Fully or partially automated, e.g. diesel injection components
Cleaning for residual contamination or surface tension
Safe process removal of chips and machining residues after mechanical processing
Preparation for measuring/leak testing, e.g. built-on components for engine/transmission production
Cleaning for residual contamination or surface tension

High quality very delicate cleaning:

Components made from, say, stainless steels, titanium, plastic or ceramics for medical systems, the semiconductor/electronics sector, aerospace or the optical industry
Use of all known mechanical washing and wet chemical flood and spray methods
Positioned individual components
Fully or partially automated
Cleaning to sector-specific cleanliness criteria

Removing heavy contamination:

Preparation for used engine overhauls, e.g. before crack testing, after Lapping, after grinding and polishing processes

Cleaning before/after thermal deburring

Removing ignition residues before final assembly/further processing
Removal of oil/emulsion residues as TEM preparation, e.g. hydraulic components

Cleaning engine and transmission components

aluminium, steel and gray cast iron components
Safe process removal of chips and machining residues after mechanical processing
Preparation of components for measuring/leak testing
Cleaning for residual contamination or surface tension

Cleaning before/after heat treatment (hardening)

Removal of organic residues (as a rule emulsion)
Cleaning treated components before further assembly