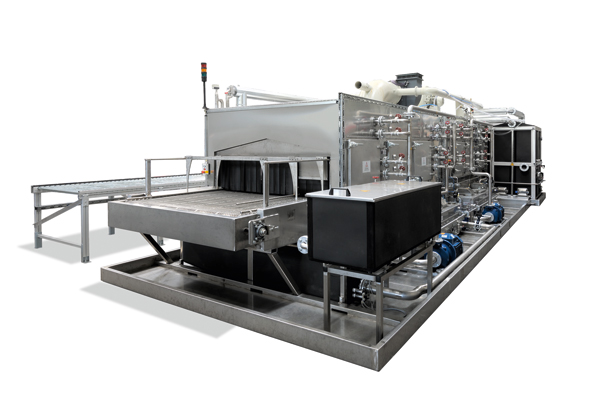 This is a system that has been designed for inline cleaning of large volumes (positioned, loose or palletized). Cleaning takes place cyclically or continuously in a spray cleaning process.
The system is suitable for non- or easily dipped components of low complexity. More complex geometries can be cleaned, rinsed and dried by means of targeted adjustments.
The LPW PowerLine is characterized by its robust, long-life design, its variability and its above average high bath standing times.